Restoring Nominet's Purpose
Despite repeated calls for reform from its own members and self-commissioned independent experts; Professor Bob Garratt in 2008 (report), and Sir Michael Lyons in 2015 (report), Nominet's executive board could be operating in such a way as to threaten Nominet's independence.
From 2016 - 2020 they have;
Reduced public benefit donations 65% (from £5.4M to £1.9M)
Reduced operating profit 38% (from £8M to £5M)
Increased Top 3 Director pay 70% (from £1M to £1.7M)
As members we have the responsibility and power to ensure that Nominet is run according to its Articles.
EGM Monday 22nd March @15:00
Look for an email in your inbox to take part;
From: "takepart@cesvotes.com"
Subject: "Notice of EGM — we need your help to secure a stable future for Nominet"
You may choose "the person named below" and enter "Simon Blackler" if you don't trust the Chair to vote YES on your behalf. (Should look like this)
We secured the 5% needed to call the EGM and are now aiming for 20% to show the Nominet board we're serious about meaningful change.
1. Increase Public Benefit Donations
2. Reduce.uk prices
(Achieved via reducing Director remuneration and expensive future diversifications)
3. Improve communications with members and listen to their feedback on key topics.
4. Adopt the "UK Corporate Governance Code".
5. Ensure Nominet remains independent and has a strong financial future.
"The original founders may not have anticipated such a commercial success when Nominet was created in 1996 but, by common account, they were clear that in the ccTLD they were dealing with a public asset and were at pains to ensure that it should be developed and exploited for wider public benefit and not for the narrow financial interests of a few."

- Sir Michael Lyons
From his report to the board, 27th October 2015
Nominet at a glance, 2011 onwards
2016 to 2020: Revenue +50%, Public Donations -38%, Top 3 Director pay +70%
Top 3 Director Pay
Public Benefit Donations
Revenue
Scroll sideways to view more
---
Note 1:
There's no 2017 data as Nominet changed its accounting period. As a result 2018 covers 18 months.
Note 2:
In the 5 years pre-Haworth (2011-2015) Public Benefit donations totalled £26m. In the 5 years since his first full year of office (2016-2020) Public Benefit donations totalled £9.8m. (That's down 65%)
"Bad corporate governance can cast doubt on a company's reliability, integrity, or obligation to shareholders - all of which can have implications on the firm's financial health."

- Investopedia

2013
Closes .uk "consultation", having entirely ignored member input creating future .uk fiasco.
2017/18
Diversifies into Autonomous Vehicles.
Nominet separates from own Charitable Trust.
Nominet discounts unwanted .uk domains names to encourage adoption.
2020
Nominet shuts down members forum mid-AGM!
Shutters spectrum management and autonomous vehicle diversifications with 1-liner in Annual Report.
Nominet acquires CyGlass inc for £5.3 million (on turnover of £85k with annual losses of £2.2M)
2008
Diversification into ENUM narrowly passes membership vote.
2015
Russell Haworth appointed as CEO.
Prices to rise by 50% from £2.50 to £3.75 "to deal with additional costs"
Nominet Trust senior management walk out en-masse.
Sir Michael Lyons' report calls for increased member engagement.
2019
Haworth calls The Register "Fake News".
Prices to increase from £3.75 to £3.90
"As a UK company limited by guarantee Nominet has no shareholders (and no dividend or share of profits is possible, recognising that Nominet was never intended to be a profit maximising company) but the company is ultimately accountable to its members."

- Sir Michael Lyons
From his report to the board, 27th October 2015
Having successfully called an EGM on 02/02/2021 with 11.9% of the voting rights (we needed 5%) we have a clear and strong path to recovery and continued self-governance.
Remove 5 of the 11 board members (this is LESS THAN HALF the board)
The remaining 6 board members convene meeting and appoint Sir Michael Lyons and Axel Pawlik as Chair and Deputy Chair respectively (see below for bios).
This new team will have a strong member-backed mandate to implement the Goals listed above, therefore ensuring Nominet flourishes, independent, for another 25 years.
25 years of Independence
The .UK namespace is critical infrastructure; vital to the national interest, commerce and the wider Internet community. Nominet is an incredible organisation that can proudly boast superb technical capabilities, a deep and passionate community and an altruistic spirit.
For the last 25 years Nominet has managed itself and we members must demonstrate to industry and government that we have the means to continue to do so. If we do not, Nominet could be the target of Government intervention.
Step 1 - Problem Removal
(Ordinary Resolution 1)
THAT the following persons be removed from their respective offices as directors of the Company with immediate effect pursuant to section 168(1) of the Act:
(a) Eleanor Hester Bradley
(b) Russell Adam Haworth
(c) Benjamin Edwin Hill
(d) Jane Elizabeth Tozer
(e) Mark William Wood
---
Step 2 - replacement Directors
Immediately after the EGM closes the remaining 6 members of the board can hold another meeting to determine what would best to promote the future success of the company.
It is assumed that they will want to usher in a new age of a not-for-profit Nominet in accordance with the strong desire expressed by the membership and therefore appoint Sir Michael and Axel to the board as Chair and Deputy chair respectively.
(a) Sir Michael Lyons (Chair)
(b) Axel Pawlik (Deputy Chair)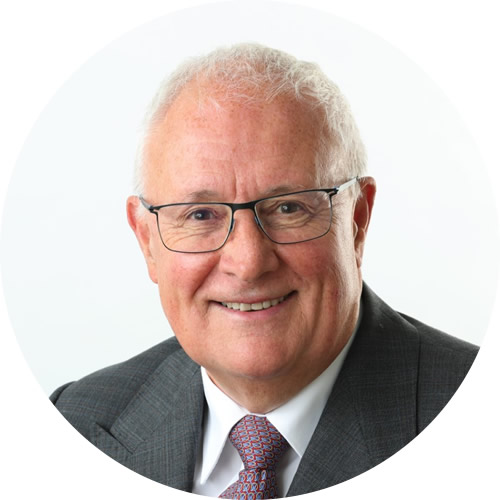 Sir Michael Lyons (Chair)
Former Chairman of the BBC Trust, Sir Michael was commissioned by Nominet in 2015 to carry out an independent review of the organisations membership and corporate structure. The report provided a number of recommendations on improving governance and engaging with the membership to restore broken trust. Most were ignored.
"I would welcome an invitation from the Members to play a part in shaping the future direction of Nominet." - Sir Michael Lyons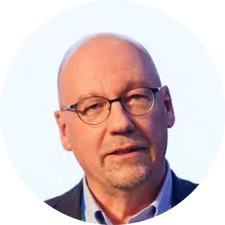 Axel Pawlik
For 20 years Axel was the Managing Director of the RIPE NCC, the Regional Internet Registry (RIR) responsible for overseeing all IP resource management in Europe and the Middle East. A membership organisation, it grew from 1,600 to over 20,000 members during his tenure, and throughout Axel engaged with the membership to shape the organisation. read more
"Over the last decades my professional focus has been on openness and transparency and understanding members' needs.

Given the opportunity I would take pride in bringing my experience to benefit Nominet and its members and stakeholders." - Axel Pawlik
What Sir Michael & Axel have committed to:
Terms of employment
Interim non-exec position
Fixed term 12 month contract (pending membership renewal at September AGM)
A capped annual fee in line with the daily rate for corporate advisers
Standard expenses and secretarial support
No bonuses
Five point plan to restore the trust and public benefit
Reestablish Nominet's Public Benefit Mission
Immediate establishment of communication channels with members; early action to garner insight into members' views on the organisation's direction
Conduct a full review of the company's strategic direction, including diversification
Conduct a review of remuneration
Examine the UK Corporate Governance Code with view to commitment to follow
Subject to approval by Nominet UK's board of directors.
"I urge all Nominet members to support this EGM motion and return Nominet to its original aims of serving the UK internet."

- Nigel Titley
Nominet Founder
352
Supporting Members
1,368,899
Voting Rights
19.5%
of Voting Rights
(5% Needed)
67%
of UK TOP 50 members
Undecided UK TOP 50 members
#8 Iomart Hosting (Easyspace)
#10 UK2
#23 Nom-IQ Limited t/a Com Laude
#24 Freeola
#25 British Telecommunications
#26 Safenames
#33 KCOM Group t/a KCOM GROUP
#39 eUKhost
The "Top 20"
While Nominet has around 2,500 members most decisions have historically been made by a small minority who control a large number of votes. Here's where the Top 20 currently sit on this issue.
13 of Top 20 Undecided
Rank
Name
Domains
Votes
#1

GoDaddy.com (123-reg, Heart, TSOHost, Daily, Domain Monster)

3,642,290
207,973
#2

1&1 Ionos (Ionos, Fasthosts)

1,696,701
207,973
#3

Namesco (LCN)

612,238
207,973
#4

TUCOWS (OpenSRS, Enom)

381,468
207,973
#5

PDR (Web.com, Arvixe, HostGator, Bluehost, iPage, A Small Orange, JustHost, Site 5, NetworkSolutions)

333,305
207,973
#6

Corporation Service Company (UK)

243,202
207,973
#7

Namecheap

201,355
202,686
#8

Iomart Hosting (Easyspace)

145,213
146,544
#9

Key-Systems (CentralNic, InternetBS)

134,040
135,371
#10

UK2

132,495
133,826
#13

One.com

89,021
90,352
#17

Markmonitor

44,723
46,054
#19

OVH

35,352
36,683
1 Abstaining
Rank
Name
Domains
Votes
#14

Google

76,621
77,952
Want to know how your registrar has voted?
Just enter your domain name below
---
Nominet Founders in Support
Founder

Mr Keith Mitchell

Founder

Mr Nigel Titley

Founder

Mr Ivan Pope
6 of Top 20 Supporting
Rank
Name
Domains
Votes
#11

Gandi

113,575
114,906
#12

20i

96,916
98,247
#15

Coherent

48,832
50,163
#16

Krystal Hosting

45,248
46,579
#18

ANY-Web

44,316
45,647
#20

Hosting Concepts B.V.

29,922
31,253
345 Other Members in Support
Name
Domains
Votes

Zen Internet

28,997
30,328

ukfast.net

28,694
30,025

TwentyTwentyMedia

20,937
22,268

Nokta Internet Teknolojileri Sanayi ve Ticaret A.S.

19,918
21,249

3DWeb Online Services

19,723
21,054

34SP.com

18,336
19,667

Easy Internet Solutions

16,073
17,404

Unlimited Web Hosting UK

15,419
16,750

ICUK Computing Services

13,829
15,160

COLCATWEB Limited t/a UK-Cheapest.co.uk

12,034
13,365

Giant Games

11,234
12,565

Pickaweb

10,936
12,267

M247

9,776
11,107

Above.com Pty.

9,446
10,777

Enix (HostPresto)

8,950
10,281

Sonexo B.V.

8,706
10,037

Claranet

7,673
9,004

Behrendt Professional Corporation

7,219
8,550

NetEarth UK

7,192
8,523

Cloud Next

6,897
8,228

Mythic Beasts

6,335
7,666

Kualo

6,265
7,596

Astutium

6,180
7,511

Total Web Solutions

5,872
7,203

Netcetera

5,797
7,128

Elite

5,683
7,014

Bee Internet

5,663
6,994

Tool Domains Ltd t/a ToolDomains

5,312
6,643

UKDedicated LTD t/a UKDedicated

5,305
6,636

Name SRS AB t/a www..namesrs.com

5,288
6,619

BB Online UK Ltd t/a BB Online

5,146
6,477

Nimbus Hosting

5,068
6,399

—

Metaregistrar BV

4,833
6,164

STENNING LIMITED t/a Stenning.net

4,168
5,499

Elife

4,148
5,479

Christopher Clark

4,049
5,380

Nuco Technologies

3,557
4,888

Titan Hancocks Lomax

3,540
4,871

Andrews & Arnold

3,385
4,716

Create Internet Ltd t/a Create

3,286
4,617

The Hosting Heroes

3,283
4,614

Adsonline LLP

3,217
4,548

Really Useful Domains

3,194
4,525

Pipe Ten Hosting

3,018
4,349

Islam Hegazy

2,978
4,309

Adelere Aodu

2,937
4,268

Zebra Electronics Limited t/a Domaincheck

2,875
4,206

SafetyNet Systems

2,827
4,158

Freethought Internet

2,616
3,947

Mr George Marshall

2,486
3,817

Memorable Domains

2,429
3,760

Andrew Bell t/a DomainsForSale.co.uk

2,367
3,698

Centraserve

2,328
3,659

Stablepoint

2,300
3,631

Dennis Nind t/a Brixly Web Solutions

2,237
3,568

Andrew Shorten t/a Trendmedia

2,237
3,568

Portfast

2,236
3,567

Registration Transfers

2,188
3,519

Ben Hay

2,104
3,435

Web Wiz Ltd. t/a Web Wiz

2,049
3,380

On-Line Marketing and Sales Ltd t/a Swift Internet

2,044
3,375

Shores

1,987
3,318

Lively

1,963
3,294

Sam Charles

1,811
3,142

Netistrar

1,727
3,058

Layershift

1,704
3,035

Mailbox Internet

1,663
2,994

Webspeed

1,618
2,949

Vital Domains

1,588
2,919

International New Media

1,549
2,880

Mr Robert Morrison

1,519
2,850

NameWeb BVBA

1,404
2,735

Jonathan Gregory

1,264
2,595

Dark Group

1,243
2,574

Fubra

1,241
2,572

Servitor

1,183
2,514

Third Party Formations Ltd t/a The Company Warehouse

1,165
2,496

PAC WebHosting

1,155
2,486

Mr L R Wilson

1,096
2,427

Daniel Golding

1,096
2,427

Simon Dooner

1,075
2,406

Misk.com

988
2,319

Net-Work Internet

962
2,293

Monkey Tree Hosting

961
2,292

Wentrow Media

960
2,291

Web Consultancy Group

944
2,275

Webber Multimedia

918
2,249

1 Click Services Limited t/a 1 Click Cloud

851
2,182

Acorn Internet Services LLP

850
2,181

Paul Marks

828
2,159

Netnorth

827
2,158

NetWeaver.com

806
2,137

Index eBusiness

804
2,135

Chris Conwell

801
2,132

Xperience Web Hosting

773
2,104

Infinity Developments Ltd t/a IDNet

769
2,100

Simon Fox

757
2,088

Misterweb SL

738
2,069

Focus Digital

738
2,069

Public Internet

721
2,052

Garner Media

704
2,035

Mrs Ellen Badat

703
2,034

Enterfirst

700
2,031

Orbital Net

680
2,011

Oldroyd Publishing Group

643
1,974

Steven Morgan t/a Look2 Services

590
1,921

Solid Designs Internet Solutions Ltd t/a Solid Designs

582
1,913

Mr Peter Colman

576
1,907

YorkUK Hosting

575
1,906

UK Internet Services

569
1,900

Craig Wistow

565
1,896

Voove

526
1,857

Hughes Media Internet

522
1,853

Karl Beaney

521
1,852

Semtec Limited trading as SAQ

488
1,819

FidoNet Registration Services Ltd t/a fido.net

467
1,798

Untagged

465
1,796

James Bradford

464
1,795

Mr Pravesh Solanki t/a The Fresh Dental Marketing

441
1,772

Netserve Consultants

437
1,768

Mark Ayres t/a Splashweb

436
1,767

Kevin Moore

429
1,760

Laughing Banana Enterprises

425
1,756

Awareness Software

420
1,751

UMKY Limited t/a UMKY Marketing

415
1,746

Mr Martyn Ford t/a YesNo

407
1,738

Host Lincoln Limited t/a Jolt.co.uk

404
1,735

Robert Prime

404
1,735

ADMT Limited t/a Koder

399
1,730

Bonus Media

397
1,728

Greg Findley

386
1,717

VPW Systems (UK)

379
1,710

Mr Matthew Haines t/a Purple PC

360
1,691

Tim Hall

357
1,688

Dr M D Harper t/a Herald Information Systems

347
1,678

Unattend Limited t/a I-tec WeHostYou AttendIT StroudyIT

331
1,662

John Poller

331
1,662

Razorblue

329
1,660

Cambridge Search Engine

326
1,657

Esentra

315
1,646

G Young

301
1,632

Enigma Technology Services

300
1,631

Sota Solutions

296
1,627

Converged Communication Solutions

296
1,627

Matthew Davis t/a CatchDrop.uk

294
1,625

TJS Online

294
1,625

USP Networks Limited t/a USP Networks

293
1,624

Steve Morley

283
1,614

NetFocus ICT

282
1,613

Solidblueliquid LTD t/a Solidblueliquid

277
1,608

Forfront Limited t/a Forfront

276
1,607

Graeme Wingate

275
1,606

Uni-Mark Internetworking Services LLP t/a umis.net

274
1,605

Hey.co.uk

271
1,602

Anthony Appleby t/a designconsultancy

268
1,599

Green Net

264
1,595

Odyssey Systems

262
1,593

Red Oblong

262
1,593

CSY Retail Systems

256
1,587

Imageo

244
1,575

Spellings Business Services Ltd t/a XenCentric

242
1,573

Omniscot

242
1,573

Ctrl-Alt-Del IT

239
1,570

Stitchbob Limited t/a Stitchbob

239
1,570

Colin Smith

238
1,569

Alamex

232
1,563

Mr C Davies

227
1,558

Mr M Jannetta t/a Arcada Design

226
1,557

Sean Warburton & Gillian Warburton

226
1,557

Aquiss Limited t/a Aquiss

224
1,555

ANU Internet Services

222
1,553

Design Technology Ltd t/a Transcom ISP

219
1,550

Freetimers Communications Limited t/a Freetimers Communications

218
1,549

Digific

214
1,545

Webarch Co-operative Limited t/a Webarchitects

212
1,543

Impreza Computer Services

210
1,541

Dataplan Payroll

210
1,541

DWebs

207
1,538

Red Dragon I.T.

204
1,535

All Simple Internet Services LLP

202
1,533

Internet Solutions Services Ltd t/a ISSL

196
1,527

Elive

192
1,523

BRIGHTWORK OPS LIMITED t/a Brightwork

192
1,523

Gigastream

192
1,523

Eonic Associates LLP

192
1,523

HelpQuick Limited t/a HelpQuick

189
1,520

I.I.R.C.

187
1,518

Addactive

184
1,515

Omniweb

184
1,515

nigel ankin

184
1,515

Paul Thewlis

181
1,512

Force36

180
1,511

GIRLNEXTDOOR

179
1,510

PRT Systems

179
1,510

Penuptra

178
1,509

Monaghan Consultants

173
1,504

KDA Web Services

163
1,494

JM Internet

163
1,494

Merula

163
1,494

New Casinos

160
1,491

Web-Hoster

159
1,490

Gatenby Services

156
1,487

The Net Effect (World Wide) Ltd t/a The Net Effect (World Wide)

152
1,483

Emmet Hart

147
1,478

Pier Consultancy

147
1,478

Hostek Limited t/a Hostek

144
1,475

Burstfire Networks

140
1,471

Mr Chris Meakes t/a Fidget Media

137
1,468

Inovica

137
1,468

Trunk Networks

136
1,467

Stream Networks

135
1,466

Brainstorm Systems

133
1,464

Arrowhead Systems

131
1,462

Derek Weedon

129
1,460

Mr K M Marsden t/a UK Trading

127
1,458

Mr James Conaghan t/a Name Dropper (Name Dropper)

125
1,456

Shahbaz Akbar t/a SoftProg

124
1,455

Hiltonian Media Ltd t/a Hiltonian Media

124
1,455

Shireglobe Computers Limited t/a SCL Internet

123
1,454

Zenith Networks

117
1,448

Mr David A Munro

114
1,445

Alistair Maylum

114
1,445

Netcalibre Ltd t/a LCHost

111
1,442

Mr Terry Froy t/a Spilsby Internet Solutions

110
1,441

Web4Africa Ltd. t/a Web4Africa

109
1,440

NM Consulting

108
1,439

Murray Gardener

108
1,439

DOMAINLORE

105
1,436

Bongo IT Ltd t/a BongoIT

105
1,436

OuterEdge UK

102
1,433

Psand Limited t/a Psand.net

101
1,432

Domain Registrar Services

98
1,429

Igeek Ltd t/a igeek

96
1,427

Price Engines

96
1,427

Internet Software

96
1,427

Mr Jason Wright

92
1,423

Stratagem Solutions Ltd t/a Stratagem Hosting

91
1,422

Gladserv

88
1,419

Sytec - Systems & Technology Ltd t/a Sytec

88
1,419

Smart Media

87
1,418

127 Solutions

86
1,417

Meidan Ventures

86
1,417

Precedence Technologies

85
1,416

Bogons

85
1,416

Dave Searle

83
1,414

Net Primates

83
1,414

Watchfront

83
1,414

Stung

83
1,414

ITOPS UK Limited t/a ITOPS

83
1,414

IntoNET Technology

81
1,412

Zenesis

81
1,412

Glastonbury Online

81
1,412

Matt Tricot

80
1,411

Every City

80
1,411

Lovell Fuller

79
1,410

Minotaur IT

77
1,408

Mr B Higgins & Mrs E Higgins t/a Allness IT

77
1,408

jeff smith

75
1,406

Canterbury Web Services

73
1,404

Subset Solutions UK Limited t/a Subset UK Group

72
1,403

Chris Burton t/a 8086 Consultancy

72
1,403

Acknowledgement

71
1,402

Mr John Batten t/a Internet Insurance Services

68
1,399

Completely Different Solutions Ltd t/a CDS

66
1,397

STEM Learning Limited t/a National Science Learning Centre

66
1,397

Berkeley Publishing

66
1,397

Sensical Services Ltd t/a Sensical.net

65
1,396

Mr Tim Rustige t/a TR Computers

65
1,396

E Business Services Ltd t/a E Business Services

64
1,395

Concept Coders

64
1,395

Chris Hackett

64
1,395

Communicate & Control Ltd t/a GreatADSL

60
1,391

CED Services Limited t/a Network Birmingham

60
1,391

Scorpion Research

60
1,391

Mr Dale Hubbard t/a Hubbard Media

59
1,390

Andy Cameron

59
1,390

Gurg

58
1,389

Paul Monckton t/a Pryanet

56
1,387

Scott McKeown t/a redIT

55
1,386

Thorcom Systems

55
1,386

Starworks

54
1,385

John Sisk

54
1,385

Snappy Host Ltd t/a Snappy Host

53
1,384

Momentium

53
1,384

Paragon

52
1,383

Gatekeeper Technology

52
1,383

Loho

52
1,383

Hybrid Host UK

51
1,382

APII.IO Limited t/a APII.IO

51
1,382

Mr Paul Cienciala

51
1,382

Arachsys Internet Services

50
1,381

John Mounsey

47
1,378

Mr Ian MacDonald t/a MacWare

46
1,377

Mitsu

46
1,377

Jump Networks

45
1,376

Verstech

44
1,375

World-Force

41
1,372

Kinetix

41
1,372

DS4A

38
1,369

Vivaciti

38
1,369

Bagpuss

35
1,366

Mr Mike Albon

34
1,365

FastVision

32
1,363

Bytefetch

32
1,363

Bairwell

31
1,362

Coaley Peak Ltd t/a Coaley Peak

31
1,362

Mr A Knee t/a Keen Computers

31
1,362

Fluency Communications Ltd t/a Fluency

31
1,362

UnityHosting.Com

30
1,361

Consider IT

27
1,358

Infogration Ltd t/a Infogration

26
1,357

Digital Image

24
1,355

LogicForge Limited t/a logicforge

22
1,353

The Fluidconnections Co (UK)

22
1,353

I.T. Synergy

19
1,350

Mr Ted Stockton t/a Manchester Business Resources

19
1,350

VWE Internet

19
1,350

Watershed Arts Trust

18
1,349

Get On The Web

18
1,349

Breakline

17
1,348

—

NetClient

14
1,345

Cirrologic

13
1,344

Labcourt Limited t/a Hartland Multimedia

11
1,342

nickety

11
1,342

EH7 Internet

11
1,342

ICT London

10
1,341

The Networking People (TNP) Limited t/a TNP

10
1,341

RMLH CONSULTING

10
1,341

4A1

9
1,340

Arwenack

9
1,340

CST Group

8
1,339

Paul Greenhalgh Services

8
1,339

CW Business Group

8
1,339

Sculptor

7
1,338

Jennifer Clifford t/a UKFSN

6
1,337

Staclar

6
1,337

Dr James Reather

6
1,337

GB Direct

5
1,336

Jamie Lee Marks

3
1,334

X6

0
1,331

Digital Craftsmen

0
1,331

—

Tecnocratica Centro de Datos, S.L. t/a Virtualname

0
1,331

SharpStack Hosting Ltd t/a Prostack

0
1,331

Dotcom Domains & Hosting

0
1,331

Mr DJ Wood

0
1,331
Thank you for your support!
1: Nominet has a non-trivial weighted voting system whereby each member gets a fixed amount of votes that represent 25% of all voting rights, with the remaining 75% allocated based on the number of domains under management (DUM). For a requisition, a cap of 3% applies assuming ALL members vote, hence why the top 6 members all have the same amount of votes.
2: This data is based on the last publicly available data which was 21st August 2020. We've added a large margin of error to ensure we exceed the threshold for calling the meeting. At the meeting itself only a simple majority of 50% is needed to pass each resolution. The 3% cap will also apply but only on those members that vote.
"History has shown that the membership will support the company to take risks and to make fundamental changes but will, in whole or in part, assert itself if it does not feel confident about the direction the company is taking."

- Sir Michael Lyons
From his report to the board, 27th October 2015
Why are you doing this?
Because the money that should have been heading towards Public Benefit Donations over the last 5 years has instead been funneled into completely unnecessary "diversifications", expensive acquisitions and Directors pockets.
This is completely unacceptable behaviour for a company that has a public benefit purpose, so important it's enshrined in the Articles as the very first thing after the definitions.
There's never been a more obvious time in Nominet's history where it could be making a real impact and benefitting the public; COVID, Climate Change, homelessness, etc, etc.
This is not a VC-backed Silicon Valley startup that needs to take risks, make speculative acquisitions, "pivot" or worry about unnecessary diversifications. This is Nominet, the guardian of the .UK namespace and we'd like it back, please.
Can Nominet penalise me for signing this EGM resolution?
No. At least not legally.
We have followed Nominet's members code of conduct and outlined the issues in a professional way with integrity and accountability.
The Nominet directors are legally bound to carry out a requisition from a group of members under section 303 of the Companies Act 2006. Our EGM requisition has been legally drafted by a solicitor and does not make any vexatious statements.
How long until we can have the EGM?
Nominet's board of directors is required to call the EGM within 21 days of receiving notice from the members to call it.
That meeting must be held on a date not more than 28 days from the date on which notice to convene the meeting has been given by them. In total that's a maximum of 49 days from when we submit the notice, which we'll do once we've got a comfortable margin of error.
What happens if Nominet refuses to hold the EGM?
They cannot refuse a legal and valid request from the members to participate in the operation of the company. If necessary a court order can be used to compel the meeting.
Do you think that this action will succeed?
Absolutely.
The current board has run the business in such a way that anyone can see things could be better. Treating the membership as an inconvenience, ratcheting up prices to fund acquisitions, unnecessary diversifications and eye-watering Director pay (which is higher than the Upper Quartile of the AIM!), deliberately opaque behaviour and the issue that got me to start this movement; the MASSIVE reduction in Public Benefit Donations compared to previous levels.
The relationship between management and members has been strained for years. In recent times it's become somewhat more aggressive. Russell Haworth has called The Register "fake news" for reporting on fact, and most recently he closed down the members forum, mid-AGM. With it went the last easy line of communication.
The membership aren't stupid. Quite the opposite. For years the board have ignored their input and carried out their own agenda, behind closed doors, citing that they can't provide the expected and previously common meeting minutes anymore because "Nominet is a PLC type board" (Mark Wood, Chair)
Another worrying trend is Nominet's attempt to conflate Public Benefit Donations with impact. For example, counting EVERY member of the Scouts towards their 2020 goal of "Improving the lives of 1 million young people through technology" (actually 721,777) doesn't detract from the fact that Nominet has donated less than £2M in 2020, down from over £5M average per year between 2011 and 2015, before Russell Haworth arrived.
Its clear ALL members and the public will benefit from a leaner Nominet board that focusses on its core business of running a secure .uk namespace.
What will happen after the new Directors get on the board?
The first order of business will be to re-open lines of communication with the membership and start to engage them on key issues.
Can you guarantee that the new Directors will reduce prices?
No, nothing is being guaranteed. However, it's fair to assume that if the company returns to its core business, ceases to pursue expensive acquisitions/diversifications and pays Directors salaries commensurate with appropriate comparable public sector organisations, there will be surplus profit and cash in the business. That will allow the board to simultaneously increase Public Benefit Donations AND reduce .uk prices. Win/win.
It might take a while before any reduction can happen as the new Directors will need to review the business and understand its financial position.
For the avoidance of doubt; I didn't start this action so Krystal could pay less for it's .uk domain names. I started this action to rescue a national treasure and restore public benefit donations to previous levels. As you can see from the table above Krystal has a fairly modest number of domains but if there is a price reduction I can guarantee that Krystal will pass that on to end users.
Did you approach Nominet prior to forcing the EGM?
Yes. I was alarmed enough by Russell Haworth closing down the forum mid-AGM to want to see what was going on. I have spoken, or attempted to speak, to all of the member-elected NEDs with varying degrees of success.
Anne Taylor
23/09/2020 - Made contact via LinkedIn 24/09/2020 - Scheduled call for 30th. 30/09/2020 - Call postponed by Anne. 06/10/2020 - Productive Zoom call. Alerted Anne to serious members disquiet over recent Board actions (including closing forum at AGM) and asked her to communicate that to the Board. Impressed with Anne's positioning and members-first attitude. 10/11/2020 - Sent LinkedIn message requesting update. No reply. 04/01/2021 - Sent LinkedIn message requesting update. No reply. 19/01/2021 - Sent LinkedIn message requesting update. No reply.
Last successful contact: October 2020
James Bladel
08/10/2020 - Introduced through mutual contact via email. Asked for a Zoom call. 10/11/2020 - Followed up, arranged call for 13th November 2020. 13/11/2020 - I missed call because of another appointment, we rescheduled for 20th November. 20/11/2020 -
Had excellent Zoom call where we had a wide-ranging conversation that included personal background, motivations for becoming non-exec, how Nominet board runs, it's characteristics and challenges. Ran out of time but hoped to talk again shortly. Very positive chat.
22/12/2020 - Sent email proposing catchup. James suggested we catch up after the holidays. 05/01/2021 - Sent email proposing catchup. 19/01/2021 - Sent email proposing catchup Arranged for the 22nd 22/01/2021 -
James explained my emails have been getting spammed and apologised. Had another excellent chat. We talked more about Nominet's public purpose origins and the need (or lack thereof) for survival, and thus diversification, the difficulties of balancing "profit with a purpose" vs. commercial goals, and the validity of setting pay scales for Nominet against US tech companies vs. public sector companies in the UK. Once again ran out of time but satisfied that James has been a robust and valuable presence on the board.
Last successful contact: January 2021
David Thornton
01/01/2021 - Introduced via mutual contact as couldn't find LinkedIn profile 05/01/2021 - First contact. Notified by David that Nominet Company Secretary would be informed of contact. 18/01/2021 - Call scheduled for 20th January 20/01/2021 -
Had a Zoom with David to try and understand position and role. David favours a commercially orientated Nominet and possible devolution from the membership structure. In role on Remuneration Committee explained that top salaries need to be paid to retain "top talent". We disagreed on the necessity of diversification (I think it's unnecessary) but it was an honest and frank dialogue and I am very grateful for his time.
Last successful contact: January 2021
Phil Buckingham
In the lead up to NED elections, Phil was very active on LinkedIn talking to me to solicit Krystal's votes for his candidacy. Phil stood on a platform of re-balancing Nominet weighted voting system and engaging with the membership.
10/08/2020 - Phil writes. We talk. 11/08/2020 - Phil writes. We talk. 31/08/2020 - Phil writes. We talk. 06/09/2020 - Phil writes. We talk. 18/09/2020 -
Phil Buckingham is elected as the latest non-exec.
22/09/2020 - I write congratulating Phil on win and ask for a chat. Message read. No reply. 29/09/2020 - I follow up. Message read. No reply. 06/10/2020 - I follow up. Message read. No reply. 13/10/2020 - I follow up. Message read. No reply. 27/10/2020 - I follow up. Message read. No reply. 03/11/2020 - I follow up. Message read. No reply. 10/11/2020 - I follow up. Message read. No reply. 17/11/2020 - I follow up. Message read. No reply. 24/11/2020 - I follow up. Message read. No reply. 01/12/2020 - I follow up. Message read. No reply. 08/12/2020 - I follow up. Message read. No reply. 15/12/2020 - I follow up. Message read. No reply. 22/12/2020 - I follow up. Message read. No reply. 29/12/2020 - I follow up. Message read. No reply. 04/01/2021 -
Phil admits to mutual contact he's been ignoring communications from members, not just mine. Having sought advice from Nominet secretary Rory Kelly he's advised to talk to membership. We're put in touch via email by said mutual contact, no reply.
12/01/2021 - I follow up. No reply. 19/01/2021 - I follow up. No reply.
Last successful contact: September 2020
Where can I read more about Nominet?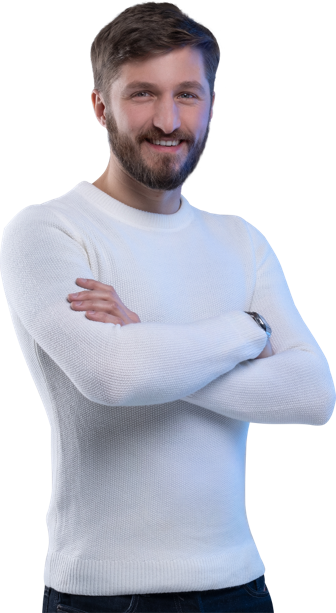 Questions? Concerns? Comments?
My name is Simon Blackler. I'm the founder of Krystal (a Hosting company) & Katapult (a Cloud platform) but I've created this campaign as a long-time fan of Nominet and concerned Internet citizen.
If successful, this initiative will send a very strong message about what Nominet's purpose is (run the .uk namespace), and who it should benefit (members and the wider public). Foremost in our mind is the continued success of Nominet as a self-governed steward of an essential commons resource.
We are confident that we have a clear path to passing the resolutions and would appreciate your support.
I am available every day to discuss this action with anyone who's interested. Below is a link to my calendar scheduler. I look forward to talking with you.